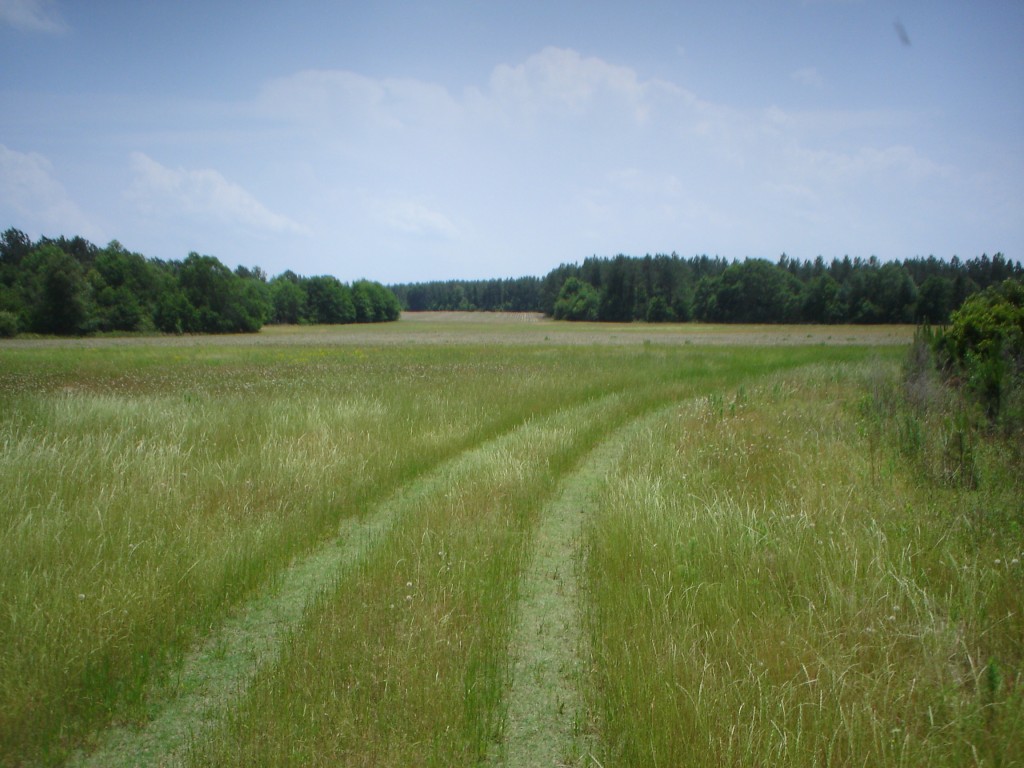 I grew up on a farm in South Georgia, not far from the Alapaha River, not far off Highway 280.  Head due west and 280 takes you to Columbus, Georgia, crossing Plains where Jimmy Carter started his run for the presidency.  Due east gets you to Savannah.  Highway 280 was built to connect Fort Benning with Fort Stewart, and used to, long convoys of army trucks crawled through our town.  The Alapaha drops out in the Suwannee in Florida.  The field road in the picture takes you to the remains of an old train trestle that crossed the Alapaha at one time.
I went to school in Athens, driving up 41, 83, and 129.  I've taken I-75 to its end at Sault St. Marie, I-85 to Birmingham and Mobile, I-10 to New Orleans and all the way west, and I-95 to Massachusetts and Route 2 to Shelburne Falls and the Cold River.  Highways through Wisconsin to the bluffs on the Mississippi River and now I take the street roads in Cincinnati—Ingleside, Victory, Eden Park—to get to the overlooks of the Ohio.  These stay on my mind, the passages out and back across the country, as they do the minds of my characters.
I've been writing forever, and on these pages you can find links to my books and if you click the image above, it will take you to my blog Southverve.  If you have any questions or comments, please send me a line. Thanks for stopping here.